Test, Try and Evaluate Program

The COVID-19 crisis has had an impact on the world few were prepared to handle. As essential services are ramping up to meet demand, keeping systems reliable is critical to success. For others, systems are going temporarily offline. During this time, we understand that assessing a new tool can be difficult, so that's why we are giving you the opportunity to test, try and evaluate select Fluke tools before you commit.

So, what are you waiting for?
Fill in the form and apply for a Fluke trial today!


Fluke Test and Measurement for Trial
Frequently Asked Questions

How does the 'Test, Try and Evaluate ' program work?
Step 1. Complete the above form
Step 2. Wait for a call from our Fluke Specialist
Step 3. Fluke tool arrives
Step 4. Personal 1:1 virtual evaluation with Fluke Specialist
Step 5. Return item after your trial period (up to 7 days)

When does the trial period start?
Your trial period starts the day your tool arrives.

How do I return the tool?
A consignment note will be inserted with your tool for free return shipping.

Which countries can apply for 'Test, Try and Evaluate' program?
This program is available to Australian and New Zealand customers only.



Looking for Something More Personal?
We understand the importance of social distancing during these times; that's why we have our Fluke Specialists ready and willing to provide you a virtual demonstration, product advise or even application insights to support you and your team on-site.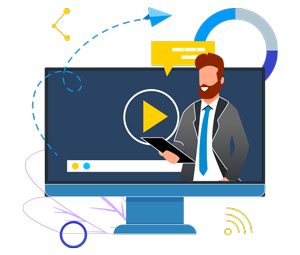 Terms and Conditions: Fluke product test and trial eligibility will be determined by Fluke Australia Pty Ltd in its sole discretion. Fluke Australia has the right to determine which companies and/or individuals meet the criteria and to not allow companies and/or individuals who do not meet the criteria to participate in the program. The maximum loan period is 7 days (from date of delivery to customer chosen address). Individuals will be required to participate in a phone/virtual discussion with a Fluke Specialist during loan period. Eligible companies and/or individuals must be located in Australia or New Zealand. The individual shall bear the risk of loss and damage to the products while in shipment and during the loan period. Program is limited to one product per person and is limited to availability. Please allow up to two weeks for delivery of selected product.