Uptime Strategies for Maintenance Excellence
Keep your assets running reliably and efficiently!
Kuala Lumpur Seminar




10 May 2022 (Tuesday)​




8.30AM to 5PM




Eastin Hotel, Kuala Lumpur​
Johor Bahru Seminar​




12 May 2022 (Thursday)​




8.30AM to 5PM​




Renaissance Hotel, Johor Bahru
Penang Seminar




18 May 2022 (Wednesday)




8.30AM to 5PM




The Wembley, Penang
About Seminar
More and more companies are evolving towards industry 4.0 and the increasing need to reduce carbon footprint; are you ready for this transformation? Be prepared for these changes by achieving efficient and reliable operations and systems.

In this seminar, we will share useful "uptime strategies" on how to improve energy efficiency, modern ways to protect industrial systems for reliability success and strategies to achieve risk recovery from losses and hidden faults. At the end of the seminar, you will be able to apply these practical strategies into your maintenance program to achieve "uptime goals" and maintenance excellence to keep assets up and running at maximum efficiency with minimum unplanned downtime.

Register for this seminar to get valuable tips and real-life application solutions.





Photos are taken pre-covid. Safety precautions will be in place during the upcoming seminar.
Energy efficiency made easy
Using energy efficiency strategies to lower emissions and reduce energy use and costs is a proven strategy. We will share the energy-efficient technologies and processes available to reduce costs, improve operating performance, and extend the lifespan of equipment.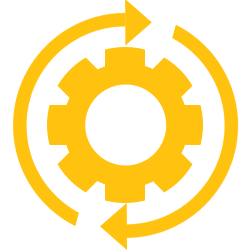 Your system is only as strong as its weakest link
Gain knowledge on modern ways to increase reliability of motor-and-drive systems from immediate failure. Learn how to interpret health condition of control signal in fieldbus network easily to prevent interruption to production line. Get solutions to diagnose problems and achieve reliability success before critical failure occurs.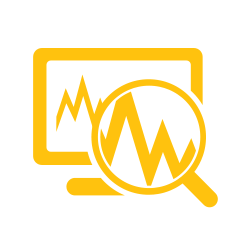 A comprehensive solution to achieve system recovery
In the industrial environment, many unseen factors such as abnormal heat and leakages can cause inefficiency and failure in the system, leading to unplanned downtime, low productivity and compromise in safety. To achieve system recovery, it is important to have a comprehensive maintenance solution to solve potential problems in time.
Production/ Operation/ Plant Managers
Plant Maintenance and Service Managers/ Engineers
Electrical and Mechanical Engineers
Facilities Maintenance Professionals
Manufacturing Professionals
Field Service Professionals
Professionals in Installation and Troubleshooting
Solar Maintenance Team
Live Hands-on session
Photos are taken pre-covid. Safety precautions will be in place for all demo session during the upcoming seminar.
Registration & Morning Refreshment

Welcome & Introduction

Session 1 - Energy efficiency made easy

| | |
| --- | --- |
| - | Practical steps to identify and manage energy loss in electrical systems |
| - | Maintain backup battery with root cause analysis |
| - | Maintain effective grounding system to ensure safety and uptime |

Break

Solution Breakout Session

Session 2 - Your system is only as strong as its weakest link

| | |
| --- | --- |
| - | Detect early signs of problem on the Variable Frequency Drives and motors before it fails |
| - | Diagnose mechanical faults with tiered maintenance solution |
| - | Troubleshoot and test fieldbus signal quality used in process control and automation |

Lunch Break

Solution Breakout Session

Break

Session 3 - A comprehensive solution to achieve system recovery

| | |
| --- | --- |
| - | Identify early abnormal symptoms with thermography technology |
| - | Detect compressed air leaks and partial discharge occurrences with ultrasonic technology |

Solution Breakout Session

Lucky Draw

End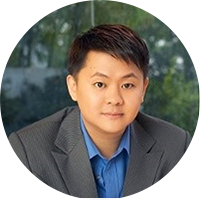 Liaw Wei Ping – Channel Manager
Fluke Malaysia
Liaw Wei Ping has more than ten years of experiences in manufacturing and oil & gas industries as service engineer, regional tech supervisor, and regional training and coordinator for the Asia Pacific region. As the Channel Manger for Fluke Electronics Malaysia, he is equipped with wealth of experiences in conducting products and technological training.​
Liew Pok Wen - Application Engineer
Fluke Malaysia
Pok Wen graduated from University of Tunku Abdul Rahman with a Bachelor's in Electrical and Electronic Engineering. With over 6 years of field experience in automation control system, he has provided consultive technical support in troubleshooting plant electrical, mechanical and data reporting. Pok Wen also specializes in product implementation and problem solving.​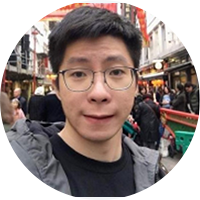 Registration is subject to confirmation based on Fluke's discretion.
Every registrant will be notified on his/her status of registration (successful or unsuccessful) via his/her registered email or phone. We will contact you one week before the event.
The seminar is FREE and open to relevant job titles only.
Registration will close two weeks prior to seminar or when we have reached maximum capacity.
If you have any questions regarding this event, please contact us at

[email protected]
Justify your registration
---
Do you need help to convince your boss to attend this workshop? We're here to help! Copy the content to email and customize as you see fit, then send it on for approval.
Download content here
Participants must be fully vaccinated to attend. Proof of vaccination must be shown on the actual day.
It is compulsory for all participants to sign in with MySejahtera.
Safety precautionary measures will be put in place; masks must always be worn.
Safety regulations are subjected to changes, depending on situation and government's requirements.
All participants and Fluke employees will have to undergo ART on the actual seminar day. ART kit will be provided at the registration booth. Test result and photo ID will be captured as proof.