With ever increasing demands for higher productivity and reducing wastage, investment in Condition-Based Maintenance (CBM), also known as Predictive Maintenance (PdM), is proven to improve the efficiency of a lean team, reduces downtime and achieves cost-savings for the organization.
This seminar dives into the sustainable framework, techniques and benefits of CBM that is applicable to engineers and maintenance professionals that handle production plants, facilities and R&D. In addition, there will be sharing of successful real-world applications that have benefited maintenance programs in various industries. By the end of this seminar, you will be able to apply what you've learned to improve the productivity and efficiency of your maintenance process.
| | |
| --- | --- |
| 08:30am | Registration & morning refreshment |
| 09:00am | CBM For Electrical Solution |
| 10:00am | Tea Break |
| 10:15am | CBM for Drive System |
| 11:15am | CBM for Mechanical Solution |
| 12:15pm | Lunch |
| 01:15pm | Hands-on session with the Fluke technical team |
| 04:30pm | Q&A |
| 05:00pm | End |
CBM for Electrical Solution
Monitoring equipment condition
Collecting machine condition data
Setting CM inspection frequency
CBM for Drive System
Condition monitoring techniques
Diagnosing with specific drive measurements to test complete drive
Extending drive system lifespan and avoid failures
CBM for Mechanical Solution
Machine failure
Machine reliability
Maintenance strategies
Electrical and mechanical engineers
Drive and control engineers
Application engineers
Manufacturing plants' maintenance and service teams
Utilities maintenance teams
R&D managers
Engineering managers/ directors
Production/ plant/ operation managers
Professionals who want to learn more about CBM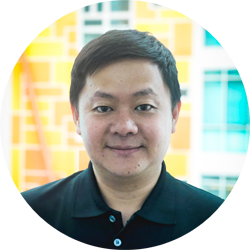 Mr. Liaw Wei Ping
Channel Manager, Fluke Malaysia
Liaw has more than 15 years of experiences in both Manufacturing and Oil & Gas Industry as Service Engineer, Regional Tech Supervisor, and Regional Training and Coordinator for Asia Pacific.

Liaw is a passionate communicator who has lots of application knowledge and experiences up his sleeves to share with the world.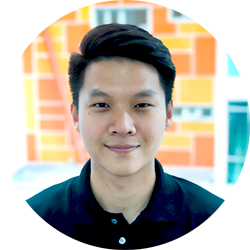 Mr Shalom Lim
Application Engineer, Fluke Malaysia
Shalom graduated from the University of Nottingham with a bachelor's degree in Electrical and Electronic Engineering. Over the last 3 years, he specialized in electrical safety, power quality and energy management. His experiences as an application engineer allowed him to provide appropriate solutions to his clients to help them reduce cost and improve reliability.

Shalom is also actively involved in on-site works. Some of his experiences include commissioning, power quality measurements and electrical troubleshooting in manufacturing plants, oil and gas and healthcare segments. Apart from that, he also has 2 years of working experience as a test process engineer in the semiconductor industry.
The seminar is FREE and open to relevant job titles only.
Due to limited seats, each company can send up to maximum two attendees.
Every attendee will be contacted via registered email/phone to notify on successful/unsuccessful registration a week before the seminar.
Registration will close two weeks prior to seminar.
Justify your registration
Do you need help to convince your boss to attend this workshop? We're here to help! Copy the content to email and customize as you see fit, then send it on for approval.

Download content here