Request a CertiFiber® Pro OLTS Demo Today!
The CertiFiber Pro improves the efficiency of fiber certification with a 3 seconds, two fibers at both wavelengths. The Taptive user interface simplifies set-up, eliminates errors and speeds troubleshooting.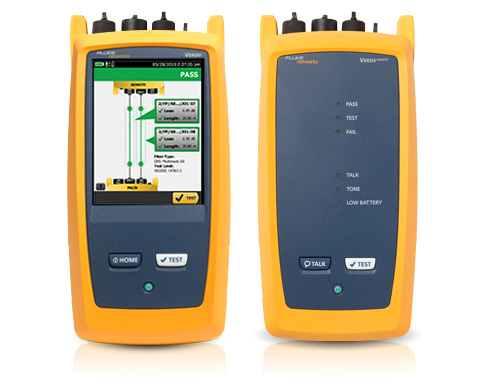 CommScope's exclusive SYSTIMAX® link loss calculator.
Fastest time to certify; two fibers at two wavelengths in three seconds.
Encircled Flux compliant as required by ANSI/TIA and ISO/IEC.
Future-ready design supports copper certification to Category 8, OTDR testing and inspection.
Taptive™ user interface provides simple, animated guidance to eliminate incorrect reference setup and "negative loss" errors.
Convenient quad module supports both multimode and singlemode loss testing.
Extended singlemode distance range to 130k
Built in Visual Fault Locator
Sign up for a no purchase or payment necessary demonstration!