Get a 1:1 Virtual Demo!
The Versiv™ Cabling Certification System accelerates every step of the fiber (OLTS, OTDR, and MPO) and copper (Cat 5E, Cat 6, Cat 6A and Cat 8) certification process giving you faster job acceptance.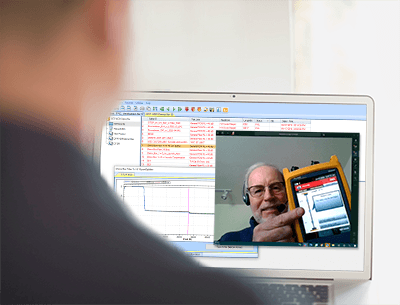 ProjX™ system manages job requirements and progress from set-up to systems acceptance, making sure all tests are completed correctly
Taptive™ user interface simplifies set-up, eliminates errors and speeds troubleshooting
Analyze test results and create professional test reports for copper and fiber (OLTS / OTDR) using LinkWare™ Management Software
Switch media, testing types or projects without losing your place on the job
Industry-leading copper and fiber optic cabling certification and troubleshooting capability in a single, modular, future-ready design
Contact Sales for your 1:1 Virtual Demo to learn which Versiv configuration will best fit your needs.